Urbana Dispensary Mission
We look forward to meeting you at Urbana Dispensary in the Mission District of San Francisco, CA. You can find our store easily located at 33 29th Street, right in the heart of the city.
At our dispensary, we offer high-quality marijuana products at fair prices. We have daily deals and ongoing promotions for you to take advantage of. Come and explore our wide range of products and strains!
Come visit Urbana Dispensary located in the Mission District! We provide a comfortable environment and our main focus is our high-quality products. Our dispensary is open seven days a week, from 10 in the morning until 9 at night. We look forward to your visit!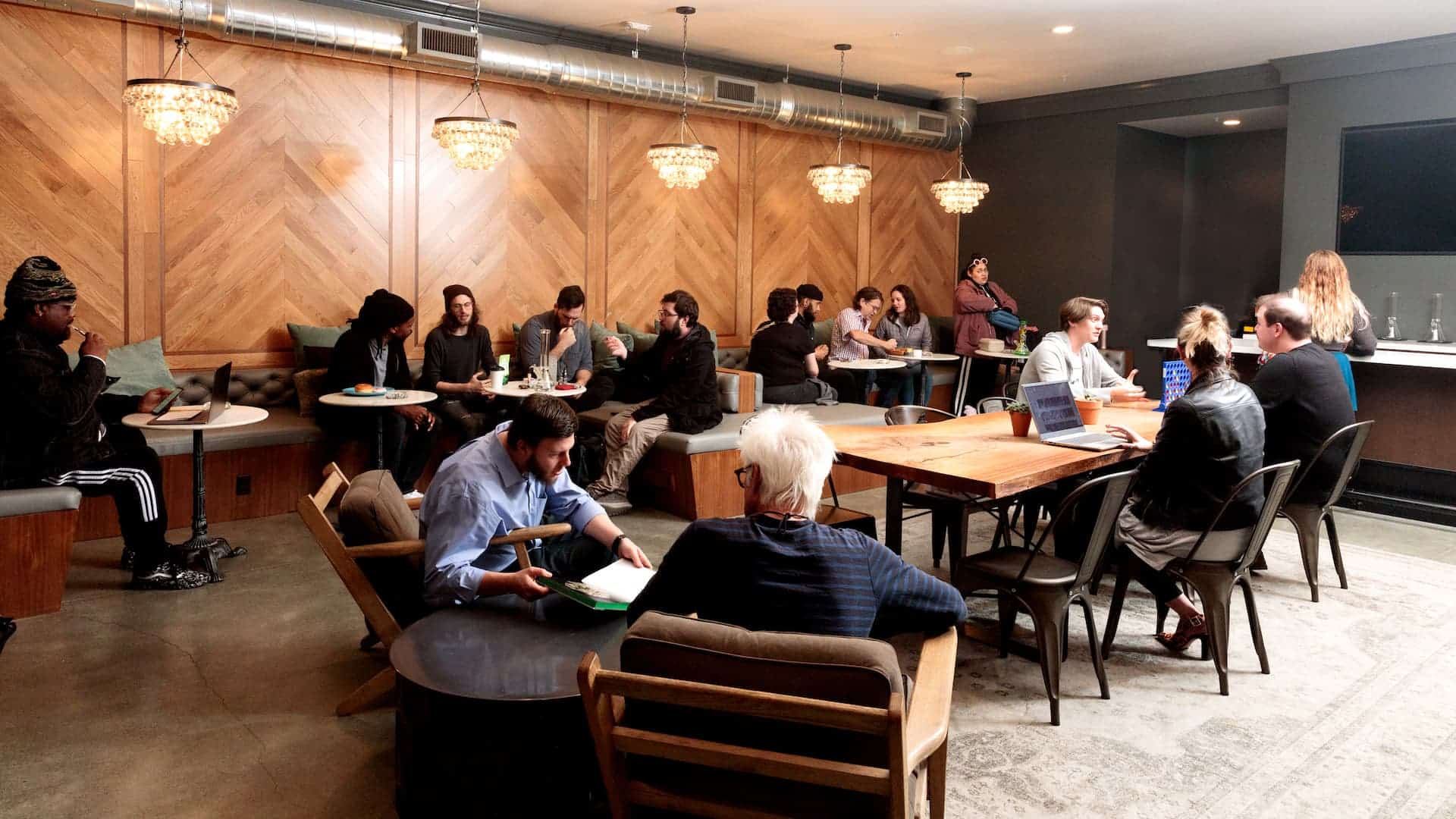 Unwind at Our Relaxing Cannabis Lounge
At Urbana Mission, we understand that the cannabis experience is about more than just the product itself. That's why we offer a premier cannabis lounge for our customers to enjoy, located in San Francisco's vibrant Mission district.
Our knowledgeable dispensary staff can help guide you to the perfect product for your needs, whether you're looking for a relaxing and euphoric high or a more energizing and creative experience. And with comfortable seating, stylish decor, and state-of-the-art ventilation systems, our lounge provides a safe and enjoyable space for you to enjoy your cannabis experience, and share your passion for the plant with others.
Whether you're looking to unwind with friends or explore new cannabis products and socialize with other cannabis enthusiasts, our weed lounge provides the perfect setting. Visit Urbana Mission's dispensary today and discover a whole new world of cannabis.
Stock Up on Weed at Our Mission District Dispensary
Looking for the ideal cannabis strain to suit your lifestyle?
We offer a wide variety of California's best cannabis products, including premium live resin and solventless rosin products, from Globs and Nasha concentrates, to vape carts by Stiiizy, Pax, Level, Dosist, and more, we always have fresh, terpy extracts to choose from. Our flower selection includes convenient whole flower pre-rolls from top producers like Fig Farms and high-potency infused pre-rolls from Jetty Extracts, as well as your favorite weed strains from top growers like Connected / Alien Labs, Glass House, Binske, Wonderbrett, Sherbinskis, and many more. Join our Belong Rewards Program to stay up to date on the freshest drops and deals, and start earning points you can use on free Urbana merch and select cannabis products! We also have THC gummies, brownies, drinks, and more from your favorite edible brands like WYLD, Buddies, KANHA, Camino, and Kiva, and soothing topicals and CBD products from Papa & Barkley, Sweet ReLeaf, Mary's Medicinals, and more.
We offer a wide range of cannabis products at our dispensaries and our friendly Budtenders are always ready to assist you in finding the perfect product to suit your needs. We welcome both experienced connoisseurs looking for the freshest drops of their favorite strains, as well as people new to cannabis and want to learn more about the ways our products can be integrated into a healthy lifestyle. Our dispensary is known for its welcoming atmosphere, and we strive to ensure that you have a valuable and comfortable shopping experience with us.
At Urbana Dispensary Mission District, we make sure to select our cultivars carefully so that we can always offer you the finest products. You can come and check out our extensive range of top-quality products like terpene-rich flowers, delicious edibles, and potent, tasty vape cartridges. We also carry non-psychoactive cannabis products high in CBD, as well as minor cannabinoids like CBN, and our experienced team looks forward to helping you find the right type of weed to meet your personal needs!
Questions? We'd love to hear from you! Contact us here or call us at (415) 814-3519.
Explore Our Huge Selection of Weed Products
At Urbana Dispensary in the Mission District, we prioritize cleanliness and quality. We guarantee that all of our flower is free of pesticides, disease, and pests. We also uphold high standards for any marijuana we bring in from other cultivators. Our inventory consists of thoughtfully curated cannabis products and accessories tailored to our customers. We offer a unique selection of weed products that is difficult to find elsewhere. Come visit us to experience it for yourself.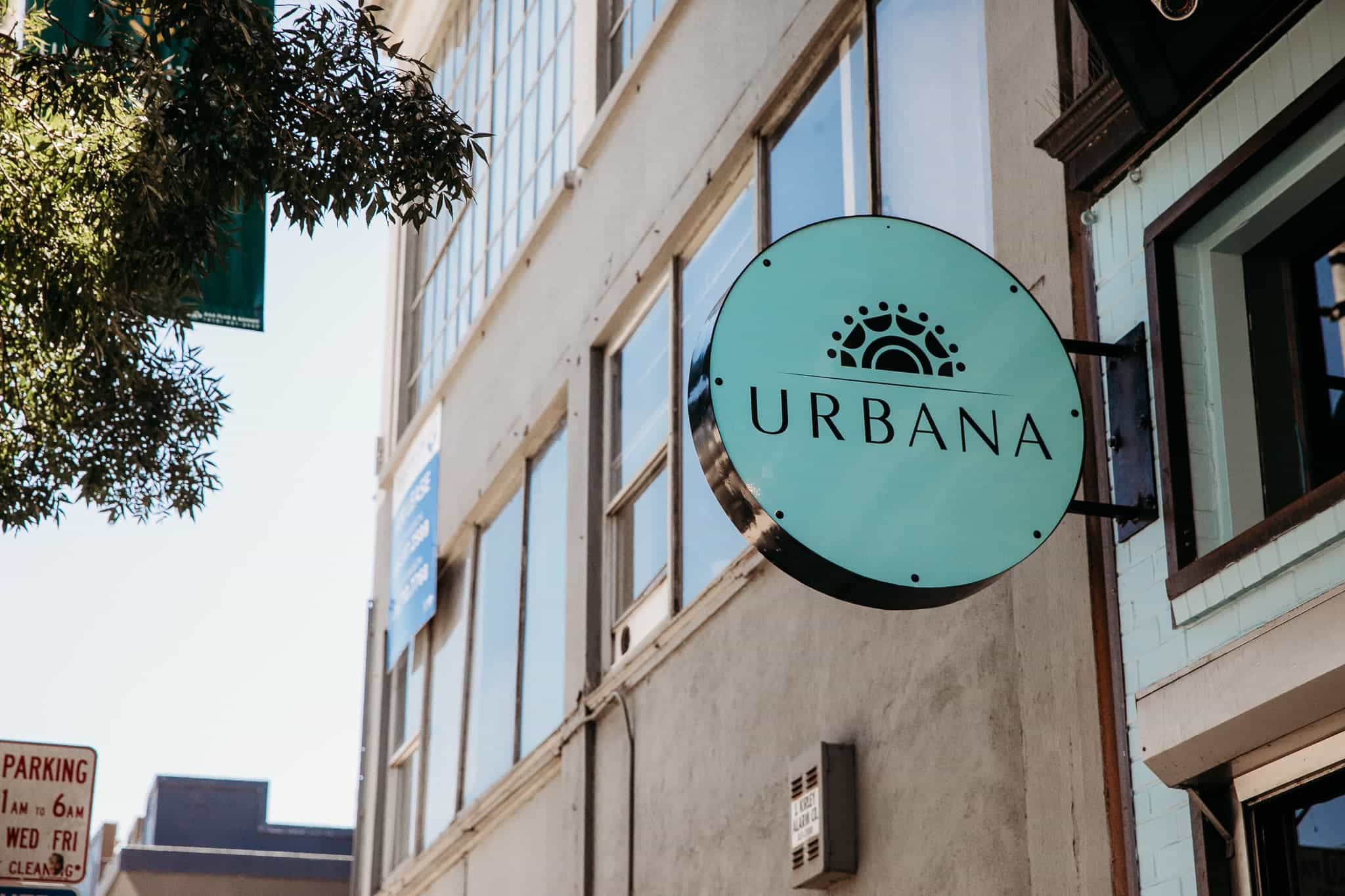 Urbana Dispensary Mission District Google Reviews
"We've been going to the Urbana store in the mission for quite some time now. -love this store. Kendall is a treat. Really listens to what you're looking for, is extremely knowledgeable about the products, helpful in choosing the right one & all with a smile – thanks !"
"Yakk is a Superstar! What a host! Very much coming back to grab a smoke and all the flower I can carry out. This store is great for shop and go, and please stay some time and enjoy the consumption lounge."
"I recently went to Urbana with a couple of friends and the staff there could not have been friendlier or more helpful. They were really great and the shop has a great selection of products. In addition to what I normally buy, they had some cool fun new things to try. I would definitly recommend it."
"I just moved to San Francisco from San Diego. I was looking for a place I could bike close to my home. This place is great. First, the staff was super friendly, knowledgeable, and incredibly fun to be around. Prince was playing and the atmosphere was perfect. I am a cannabis industry worker and I'd recommend this establishment to all."
Urbana Dispensary Mission Updates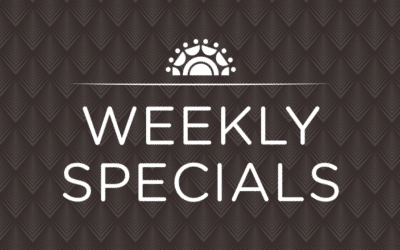 Green wednesday & black friday storewide sale20% OFFALIEN LABS AMWECO ARTET BIG PETE'S BINSKE BLOOM BUDDIES CANN CARE BY DESIGN CHEMISTRY COUNTRY CREAM OF THE CROP DOSIST EMERALD SKY FIELD EXTRACTS FOG CITY FARMS FRIENDLY FARMS GARDEN SOCIETY GLASS HOUSE FARMS...
read more
Come Visit Our Recreational Cannabis Dispensary Today!
If you're looking for high-quality weed products, Urbana Dispensary in San Francisco is the top choice. Our knowledgeable budtenders are always on hand to answer any questions you may have and provide you with expert recommendations. Don't be intimidated if it's your first time in the Mission District location – come by and chat with us today!